Established in 2014, Capital Assured is a leading international investor and development manager focused on real estate, hotels & resorts with a particular focus on United Kingdom, Europe, and Latin America.
With a strong network of connections and relationships in the Middle East & Asia, Capital Assured has access to the best real estate deal flow, keeping a long-term strategy in mind, innovating and evolving to grow together with our clients.
Capital Assured presently has offices in Dubai, Hong Kong and London. The management team has brought together over 35 years of expertise and experience in real estate.
The Dubai & Hong Kong offices will offer a platform for private and institutional investors to seize the investment opportunities in Europe and other parts of the world which includes UK & Latin America.
Capital Assured can make equity injection in either a direct or a joint venture approach.
Capital Assured works with a group of investors which includes shareholders, partners and investor clients (private investors & institutional investors) on the acquisition, development and management of real estate assets across a range of sectors.
We take a proactive and hands-on approach to add value to our client's properties.
OUR SERVICES
Our regional network of multidisciplinary teams across the globe are perfectly positioned to advise at every stage of the real estate cycle. This 'end to end' service coupled with our relationships with investors and operators enables us to not only provide value-added services but also deliver well managed properties which are both profitable for investors and homes people want to rent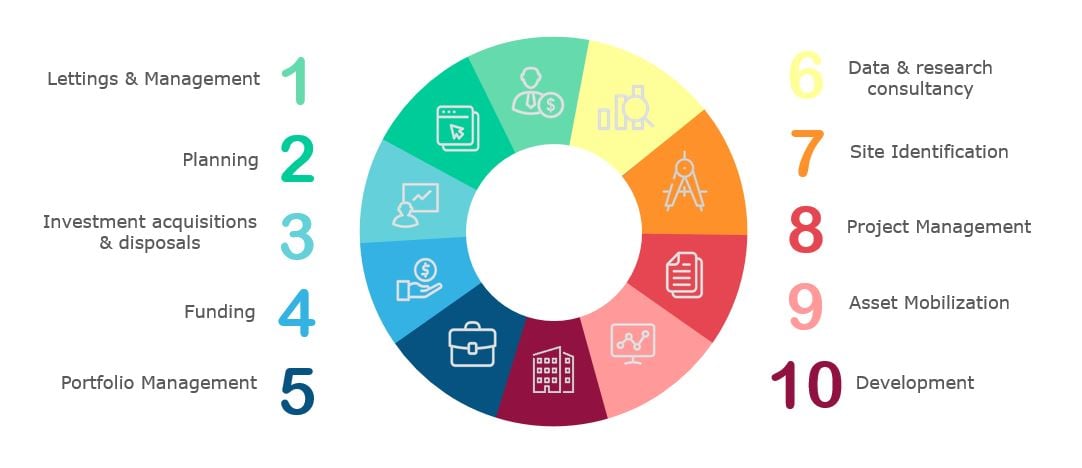 OUR MISSION
'Wealth Protection & Income Generation' through real estate investment & development
To deliver market leading returns through our in-depth expertise and business acumen. We add value by:
Fully managing the investment process

Delivering a successful investment outcome

Creating bespoke ownership structures

Focusing on development and asset management

Matching unique wealth and lifestyle ambitions

Providing up to date market intelligence
OUR VALUE
Capital Assured is an entrepreneurship platform, which blends creative innovation with traditional investment principles to organically and effectively create and add value across the entire real estate spectrum. Financial expertise and deep capabilities allows Capital Assured to optimize assets', thereby driving a further level of value creation for its shareholders & investors.
With the belief that the best value is created by bridging the hubs and forming dynamic relationships between people, projects and places, Capital Assured invites like-minded investors and family offices to engage and grow with our platform.
OUR FOCUS
Our business focuses on 4 key functions: Off-Plan/New Build Residential, Residential, Commercial Development & Investment, Active Asset Management & Strategic Land
This delivers a balanced risk managed approach. We consider the underlying key macro fundamentals and diversification. Our current geographic focus includes the UK & Latin America.