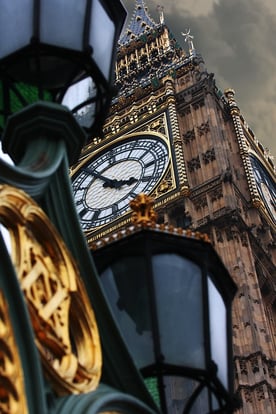 There has long been a trend for overseas buyers to purchase homes or investment properties in central London. In the 1980's, Americans dominated the international market,
as did those from the Middle East. Over the past few years, Russian and Asian buyers have become more active.
"London is a dynamically changing property market and has been a favourite investment destination for buyers from all over the world for decades"
London is a truly multi-cultural city and boasts some unique benefits. Foremost London is hailed as a 'safe-haven' location. But what does this mean?
On a pure investment basis, London has a transparent property market. Property tenure is clear cut and underpinned by the legal system. Given that it is such an established market, there are also good liquidity levels in every price band compared to some less established global hubs.
London is also physically and politically safe. There is clear rule of law and transparency in the political system that is not replicated in some emerging economies. An independent judiciary burnishes this reputation.
UK investment also offers a currency play. With the current uncertainty that we have seen around the 'Brexit play' we have seen the sterling weakening and investors have been taking advantage of the currency play to invest into the market. The lure of the world renowned schools and universities in and around London cannot be overstated. A third of buyers of off-plan new build properties do so with their children's education in mind. In many cases, the property or properties will be used by their offspring while they study at a university, and then rented out once the child or children move elsewhere or return home. If the children are not yet at the correct age for university, the property will be rented out until they are.
London is among the top cities when it comes to tertiary education- it boasts 12 universities ranked in the top 700 world institutions, according to QS- rivalled only by Paris. The popularity of these establishments is clear, as London has the highest number of overseas students anywhere in Europe. At the London School of Economics (LSE), a highly regarded institution across the globe, international students make up more than 65% of the student body.
The lure of a British education is nothing new, and many investors may have been educated in the UK themselves, or have family or friends who have done so. London remains the destination of choice for high net worth individuals for the reasons highlighted above and these are the fundamentals reason for why it is a destinations of choice for buyers from all over the world.
If you would like to find out more about our services and this amazing opportunity please fill your details in below