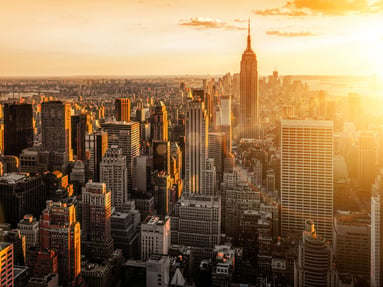 New York real estate is renowned for investment opportunities. As one of the most famous cities in America and the world, New York and its property presents unique investment opportunities.

Capital Assured has access to expertly vetted investment opportunities.
Off-Plan Property in the USA
Many developers in the USA offer beneficial payment schemes and these vary according to the developer and state in which you purchase. Through Capital Assured, we carefully vet these offers, offering our principals, shareholders and members only the most reputable and secure development companies in your favoured location. Payment schemes currently on offer allow you to buy property off-plan, i.e. before or during construction when the price remains low, with attractive down payments
By the time the property is finished, prices rise due to market forces and the greater general appeal of a completely finished property that is ready to move into. Investors therefore sell the property on to another property purchaser and in doing so, enjoy some excellent returns,
How can property be cheaper if bought off-plan – How does it work?
In order to limit financial risk and debts, the developers of any project will wish to sell units off-plan. They understand that if buyers cannot see a physical property at the beginning, they will demand a lower price, while relying purely on the developer's reputation, the property location, artistic impressions and computer simulations on which to base their decision to purchase.
In addition to the excellent off-plan price, some highly beneficial finance structures are in place. You sometimes need to pay only around 20-40% of the purchase price in the form of a deposit, while the rest is payable upon completion. This may be financed by a mortgage if necessary.
If you decide to invest in off-plan property, you will need to decide which strategy you will adopt to achieve your return on investment. Our experts will help you to choose the most appropriate plan, creating an investment programme suitable to your needs, whether this is " pure investment " or a " buy-to-let " strategy. We will also assist you in finding the most appropriate location to suit your investment needs.
Maximizing Profit from Off-Plan Investment in the USA
The Process of Price Increase
Purchasing early
Prices never remain low for long and, as construction progresses, prices begin to rise steadily. In the USA, as in any other market, it is important to buy as soon as possible during the early stages of development when prices remain very competitive but are already beginning to rise. Early investors will invariably see the greatest returns.
Purchasing the best units
Early purchase allows investors to choose the most sought after properties on any given development. The best units always offer higher capital appreciation in the smallest time frame and can demand the greatest rental incomes.
Price increases as development matures
As construction begins, the value of the units rises. A completed show home is normally available for viewing at this stage and buyers are taking less of a risk as they now do not need to rely 100% on plans.
Price appreciates as more units sell
Units sell faster when buyers are able to physically see them. As more units are sold, the price of the remaining units rises. There is often a phase payment structure in place which mirrors the increasing value of the properties.
We are dedicated to helping you to pick the best investment property in USA to suit your particular needs. In this way, you can generate personal wealth through safe and intelligent off-plan investment.