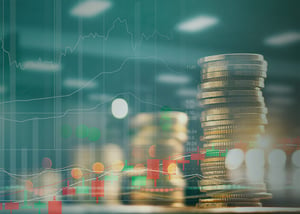 The function of the Private office is to focus on select deals specifically for the shareholders. The Office's mission is to create a diversified and profitable investment portfolio.
Driven by our group strategy, we continue to focus on opportunities that complement the areas of our expertise. We are constantly seeking new investment ideas and opportunities, searching for better returns and portfolio diversification looking to emerging sectors in established markets, rather than established sectors in emerging markets, where local nuances may be little understood and factors such as stable economies, rule of law and transparent political environments can be less reliable. Therefore, while we recognize and build on our strength in various regions and sectors, we also choose to remain geography-and sector- agnostic, rather striving to maximize the return on capital
The Private Office was setup to consider opportunities outside of the current focus of real estate on a case by case either directly or indirectly-investing in attractive opportunities, which are selected through rigorous evaluation process. The investment goals are broad and diverse. The team continuously researches the market pursuing promising opportunities in various sectors. The short-listed opportunities undergo the process of project identification and evaluation.
Once the business plan evaluation phase is concluded and the project has been approved for investments, depending on the availability of funds to be deployed the decision will be taken to either introduce the opportunity to strategic and investment partners or alternatively directly invested by the principals themselves and managed by the private office.
Our experienced team can provide consultancy and strategic solutions to ensure a successful investor introduction also on projects which are not within our preferred industry sectors or which do not meet our investment criteria, we still add value by leveraging on our wide network of contacts in the region, where we assist businesses in obtaining strategic and investment partners, hence acting as a catalyst, providing the link between the right people, ideas, knowledge and resources to bring about the strongest possible outcome